"WE ARE BUSINESS MODEL HACKERS™"

Realizing and unleashing your real potential
UNLEASHING EXPONENTIAL GROWTH OPPORtUNiTIES
We help companies re-invent their business models by identifying whitespaces to disrupt their markets and build competitive advantages with high barriers to entry where copycats won't be able to succeed.
WE DELIVER RESULTS WITH FOCUS ON ROI…
2 out of 3 strategic initiatives such as new ventures (or startups), implementation programs, organizational changes, merger integration or turnaround efforts fail to meet their goals.

EGNYT's approach to realizing results helps clients overcome the odds by jointly developing your roadmap and supporting you in implementing it until all goals and objective are met or exceeded.

The result: a considerable increase in the odds of success, supported by EGNYT's track record 95% success rate.
"WE ARE YOUR PARTNERS ON DELIVERY"

Actionable result-oriented programs to exceed goals and objectives. 
Not nice-looking reports.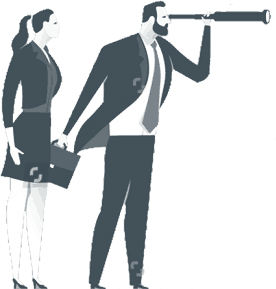 We've worked with dozens of Fortune companies, family offices, and hundreds of regional and local organizations, sovereign funds, private equity and venture funds.
At EGNYT, we are guided by our mission to have a transformative impact on our clients and abide by unwavering commitment to always do the right thing.
EGNYT WILL COMPOUND YOUR EXISTING KNOW-HOW AND INTELLECTUAL PROPERTY WITH UPGRADED CAPABILITIES AND HELP YOU ACHIEVE ACCELERATED GROWTH FROM NEW OPPORTUNITIES
"Insanity is doing the same thing over and over again, but expecting different results."
We partner with change-oriented organizations to help them make better decisions, convert those decisions to actions and deliver the sustainable success they desire. We advise executives on their most critical issues and opportunities by adopting our proprietary approach to traditional change management and in the process, we help clients manage risk and overcome the odds to achieve exceed their expectations and achieve desired results.